WELCOME TO THE A.N.T FARM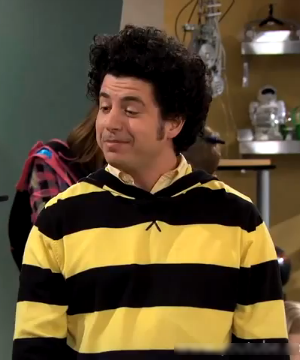 I love doing that.
The A.N.T Farm of conversation known as Life and You.
Talking about life, answering questions from you, and sharing awesome stuff.
First, Life.
This past week has been pretty good, and the next two are poised it be fun as well, so that is a positive. I haven't done much, but today (as of writing) I went to a coffee and ice cream shop with some of my friends today, and we had a good time.
Then, Awesome
Hey, our podcast has been out for a while! And we are answering questions from you in it, so be sure to leave those at our website or in the comments below.
Also, listen on SoundCloud here!
Self Promotion aside, Game Theory just put out a great video on MineCraft and Algorithms. My description doesn't do it justice, check it out.
Finally, You.
riseofthechairs asks (among other things)
who's the best green brother? hank, john, or dave?
sigh
You know it is morally and ethically wrong to choose between John and Hank, so as much as it pains me.. Dave.
If you get that question, feel free to answer it via commenting!
And now my questions to you. What is your favorite berry. If you know me well, you know what mine is. But here, tell me!
That concludes this LAY, hope you liked this post (not like as in press the button but like as in enjoy it, but you could also press the like button if you would like to) and as I have to say:
Likeception am I right?