Aloha!
Today we have an adventure that happened to me today.
Because of a boring day of testing, I qualified to go to a boring day of listening to speeches.
So today I woke up only a half hour later than I would for school, but it felt like an hour. As a result of this I actually still got downstairs ready to go the same time I normally would.
But today was no school day. Today was an AWARDS day! I went to a college campus at sat in a room of extremely smart 7th graders. We heard some very long speeches including one with an interesting Grilled Cheese analogy. But the messages were actually pretty cool, and the main dude (who my dad knows) bore a striking resemblance to Bill Nye.
When they got to the L last names (keep in mind I'm a W and near the back) I had to go to the bathroom. By the time Peterson's were being called, I was in a panic. But then I regained composure and walked on stage. After a few pictures were taken with my best kill-me-now smile, I proceeded down to my seat to wait out the ceremony.
BUT WAIT…THERE'S MORE!
Bill Nye made that clever joke before he handed out, get this, another round of medallions that came prepackaged with a handshake and a smile, as well as standing on stage for eternity. My bladder was at it's limits! I got pretty worried, but luckily I escaped unharmed. Here are a few names that stuck out to me from the ceremony.
Lane Boide
They say stay in your LAAAAAANE BOOOIDE
Dame Daniel
And finally somebody named Luca (i forget his last name) who unfortunately misjudged the business casual attire and came dressed in full President Josiah Bartlet cosplay, complete with hair and spectacles to match. Go you Luca!
Wait…could this be the Luca from my book?
Who knows…
So after that me and my parents got lunch, and I came back to the house to do my school work.
lol yeah right I took a nap.
After that I actually got some supplies for my school project, and then we decided to go to a movie.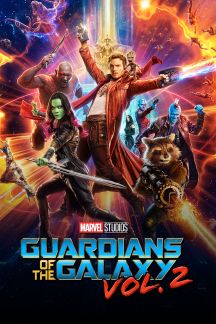 *NOTE* I am about to go to Guardians of the Galaxy right now, as soon as this note ends we will be in a time where I have seen the movie. I have high hopes for it, but I'm trying to squash them so I can enjoy the movie to its fullest. But I have already seen the movie. But not yet. Confusing, I know*
Okay, back to the present where I have seen Guardians 2.
It was great, maybe not as good as the first. I'll not go in to depth here because I'm tired and I need to get this post up.
But if you want, I can do a review :D.
That's it for my out of school adventure, and like I say:
Aloha!