Dear world,
Today I had a pretty good day, but Riley discussed pretty much everything that I would in his last post so look at that for the run down.
Because of shifting demographics, polling for my authorship on this blog has been on a steady decline over the past trimester. After consulting with my networking and data analyzing teams I have discovered one possible solution to boost my views.
Of course it would be foolish to share it with the internet now as all of my secrets will be released in the tell all book
"The Dog Ate my Homework: Scenes from Riley's Backpack".
Which you can preorder now here. Or here. Heck, you could even go here if you really wanted to. But definitely, DEFINITELY do not go here. No matter what you do.
Hey, I warned you!
xD shameless self promotion (and trolling) aside, I have recently discovered something AMAZING. It has changed my life and will no doubt change yours. But that is coming in the next Life and You so stay tuned (that was called baiting the viewer to watch future content)!!
And I mean LIFE-CHANGING.
Next LAY.
April 12th.
Mark your calendars.
I watched a sad but informative video today called 'Why I don't have a "Face Reveal" ' by Jaiden Animations and I encourage you to watch her videos (from what I've seen they are all great).
Let's think.
I finished reading/analyzing Shakespeare's Julius Caesar! I actually really like it and loved learning about the symbolism and everything Shakespeare used.
*My data analytics people advice me that Shakespeare does not boost retention throughout multiple posts. FINE!*
Blah Blah Blah adorable cat GIF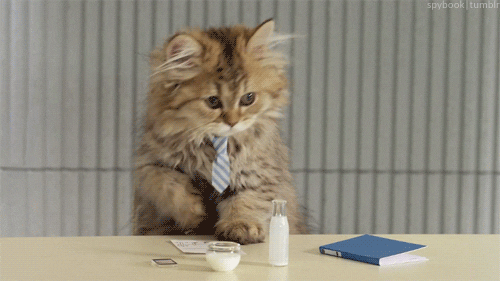 Yadayadayada
Like comment subscribe time to spin the wheel of mythicality…..
As I always say:
You get the idea…