Hello everybody!
So here is a post that is kind of random (like LAY) but doesn't feature any answers for people.
S0 my birthday was on Monday.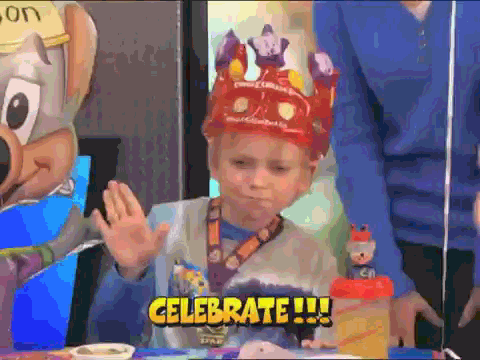 Other than that my week has been kind of bad (for undisclosed reasons)
But I got the Simon game and the Bop-It game and a book called Brave Story. It is going to be my second book for my Lonely Book Club in March.
Magnus Chase is going well, I will have a post on that soon.
And I also got some cake from my fantastic math teacher Ms. Fox.
And Riley and I are going to be vegetarian for the entire month of March (Meatless March I guess) but we get one free pass a week so we don't die of starvation :). The reason I say that is our families eat LOTS of meat and you have to eat what has been served (or no dessert )
That wraps up this not LAY and as I always say:
Tonight we are victorious,Champagne pouring over us.
P.S the lyrics have a hidden meaning to me 🙂